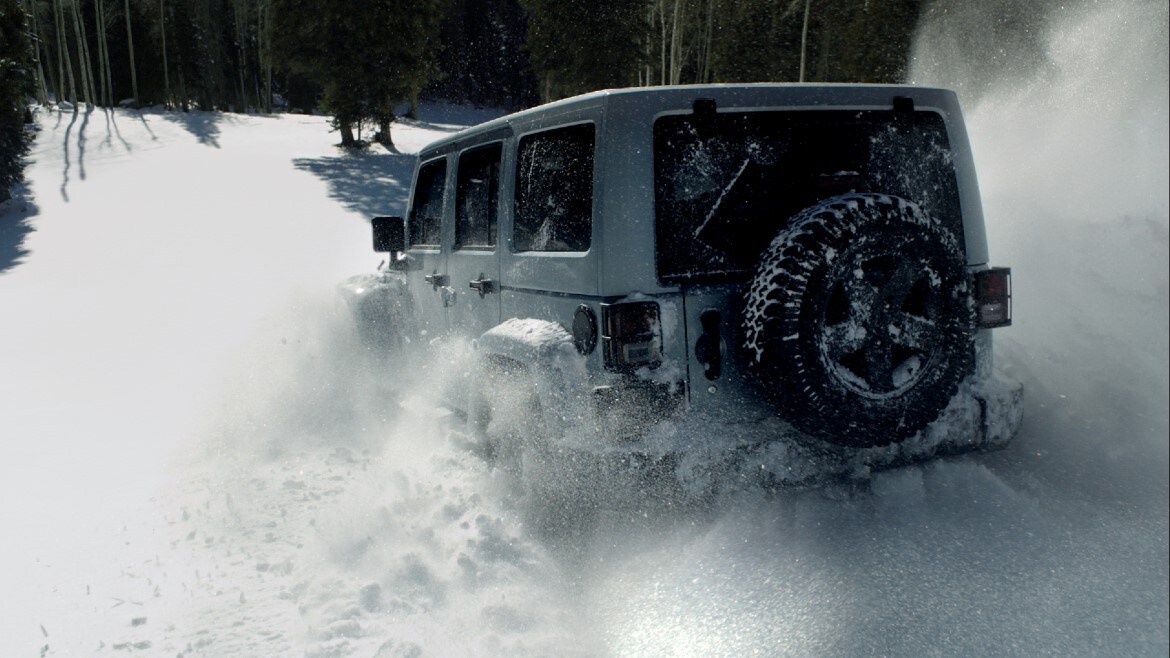 Winter is coming. Are you prepared?
In South Jersey, we get our fair share of snow, ice, slush and cold temperatures. Before the first storm hits, it is time to winterize your car.
What do you need to do get your car ready for winter? Bob Novick Chrysler Dodge Jeep Ram can help with showing you the items you need to look for before winter comes around our part of New Jersey.
WINDSHIELD WASHER FLUID: Windshields bear the worse of the winter. You could go through more wiper fluid than you do the rest of the year. Regular fluid will not cut through the leftover ice and snow, so select one with antifreeze mixed in it. That way, you will cut through the ice and snow, along with using your front window defroster for faster clearing of your windshield. Consider the same treatment for rear windows, if equipped with a washer port.
WIPER BLADES: Because we love to use them to clear snow and ice from our windshields, blades could dull with frequent use. Make sure you get new blades up front and back (if equipped) before winter starts. That way, you can get a season's worth of clear vision. However, when you have a heavy snowfall of thick ice, it is best not to use the wipers to clear it off. That will tax the wiper motors. It is best to use your ice scraper/window brush to eliminate most, if not all, of that heavy snow and ice from your windows.
DOOR LOCKS: If your car still has external door locks, you know they will freeze overnight. To keep them operative, warm water will do the trick. However, a glycerine solution will do a better job. Have some in your car in case the locks do freeze up.
ENGINE OIL: Engines work harder in the winter. You will need a different oil to manage those cold start ups and cold commutes. When you go in to change your oil, ask the weight of your oil that use. Make sure you use a thinner weight - 5W-30 from a 10W-30 for spring-to-fall driving - for less viscosity inside the engine.
BATTERY CHECK: One of the big failures during the winter is your electrical system. The battery could go cold and might not let you start right off the bat. Have your battery checked for charge and capacity. Check for cracked or worn battery cables and connections, because they will be exposed if damaged. If you check and inspect your battery, do so carefully to ensure proper liquid levels inside the core and for charging using the hydrometer on the battery. Lastly, check the date of your battery. If it is old, it is time to replace it.
TIRES: Perhaps the most critical wear item to watch during the winter months. You need to make sure you have no less than 10/32 of tread on your tires and that they are properly inflated. Make sure that your Tire Pressure Monitoring System works in case the tire is deflated on those cold nights. That alert will save your life. You should consider winter tires if you live in a place where there is snow and ice on the roads, and the temperatures are mainly cold throughout the season. Winter tires are only good up to a certain air temperature. Your alternative is to look at All-Season tires with a Mud and Snow (M+S) rating on the sidewall. They will get you through the winter, even if the snowfall is at the most moderate.
PACK AN EMERGENCY KIT: If you are indeed stuck in the cold, be prepared! Have one ready in your trunk, if you do a long run through the ice and snow. Blankets, flares, extra washer fluid, engine oil and coolant, a flashlight, winter boots and a portable radio is suggested for such a kit. Having your mobile device available for emergency calls is also highly recommended.
All of this may be a bit daunting when facing another cold, snowy and icy winter. The service and parts departments at Bob Novick Chrysler Dodge Jeep Ram can help you winterize your car. Stop by our service department or make an appointment - before the temperatures drop and the snow falls on the ground.